SKINNED – Gallery / Mirjam Gurtner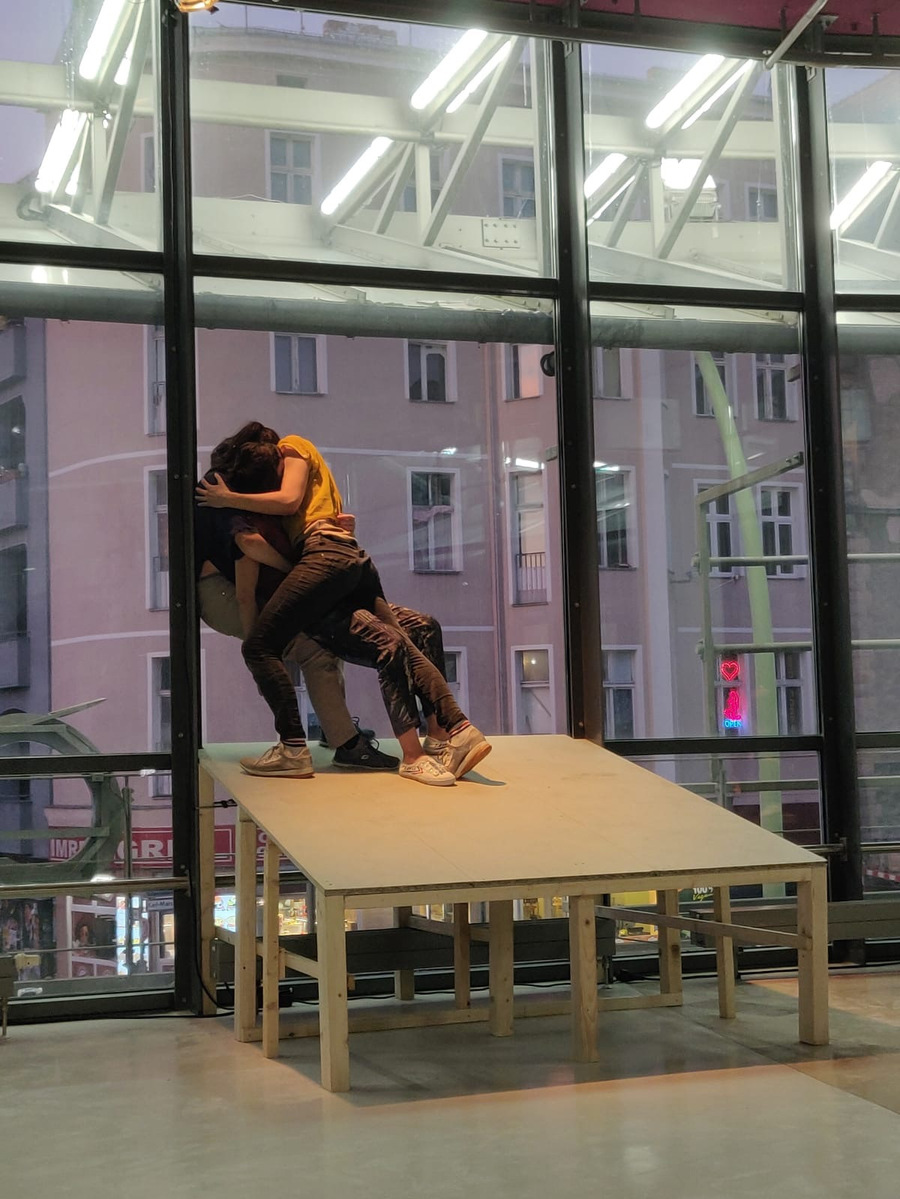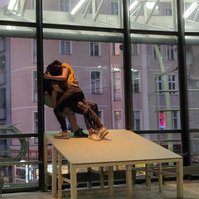 CREDITS :

Artistic direction: Mirjam Gurtner
Creation/Performance: Sophie Arstall, Diethild Meier, Mirjam Gurtner
Space (Concept/Design): Lisa Premke
Video Installation: Lisa Premke
Production: Pascal Moor / Spring Production
Original piece co-produced by Theater Roxy Birsfelden

Running time: 180Min
PERFORMANCES:
14/15 June 2019, 48-Stunden-Neukölln Festival, Neukölln Arcaden, Berlin
https://48-stunden-neukoelln.de/en/event/skinned
13-15 September 2019, 48-Stunden-Novosibirsk Festival, Novosibirsk Centre for Visual Arts, Siberia/RU
http://48-hours-nsk.com
The performance installation SKINNED explores loss of safety as a creative act and stages the body in between sculpture and dance, stillness and motion. Weaving in and out of the public, two dancers examine their perception of safety. Sensation and improvisation define the composition of their bodies in close proximity to the audience, challenging our notions of risk and intimacy.
Originally made for the stage and a black box theatre, SKINNED was coproduced by Theater Roxy Birsfelden in Basel where it premiered in October 2018. In 2019, the piece opened Tanztage Festival at Sophiensaele Berlin. The same year it was re-imagined for the gallery and restaged as a site-specific durational performance installation, looking at the potential and specificities of working within a visual arts context. As an echo to the durational performance installation, a video installation was shown at each gallery during the full length of the exhibition.
SKINNED was performed for 48-Stunden-Neukölln Festival at Neukölln Arcaden Gallery in Berlin, with the dancers visible both from the gallery inside and from the street outside through purpose-built podiums and floor-to-ceiling glass windows. On invitation of the Goethe Institute, it was presented at Novosibirsk Centre for Visual Arts in Siberia/RU, covering six rooms spread over two floor levels. It went on to open the exhibition of A.T.E.N.A. at the historic site of the Chapelle du Quartier Haut in Sète/FR.